If there's one driver we really feel for after the Hungarian GP, it's Zhou Guanyu. It was the best qualifying result of the year for Alfa Romeo and a career-high for Zhou, starting fifth. But it took only seconds into the race for it to all unravel. As the lights went out on Sunday, he was absolutely swamped by the pack of drivers behind him 😭
After getting away (finally, after a three-second reaction time!), on the run into Turn 1, Zhou drove into the back of Daniel Ricciardo's AlphaTauri, which caused a game of bowling to ensue – with Daniel punting Esteban Ocon into the air, and Ocon landing on his teammate Pierre Gasly's rear wing.
Zhou also had front wing damage from the impact and was given a five-second penalty by the stewards for causing a collision.
After the race, Zhou declared to media, including The Race, that he had "no idea" what happened at the start.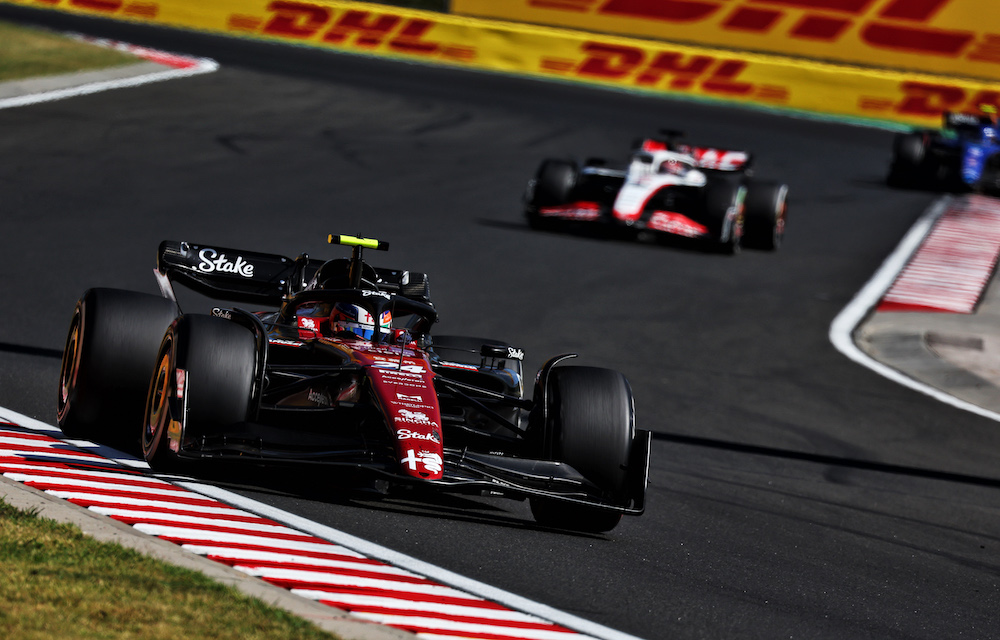 "I was holding the revs before the lights, and then I just lost all the response from the throttle, so I started basically with zero throttle."
Because of the horrific start, he admitted that he wanted to brake as late into Turn 1 as possible to gain positions back. "But then partly to the dirty air of the cars ahead, unfortunately, I locked up into them," he added.
"So, not what I wanted, but the race was pretty much over after the [start] line for me."
Though Zhou probably shouldn't have gone into Turn 1 fighting for his life, Xevi Pujolar, Alfa Romeo's head of trackside engineering, confirmed the start procedure wasn't actually Zhou's fault.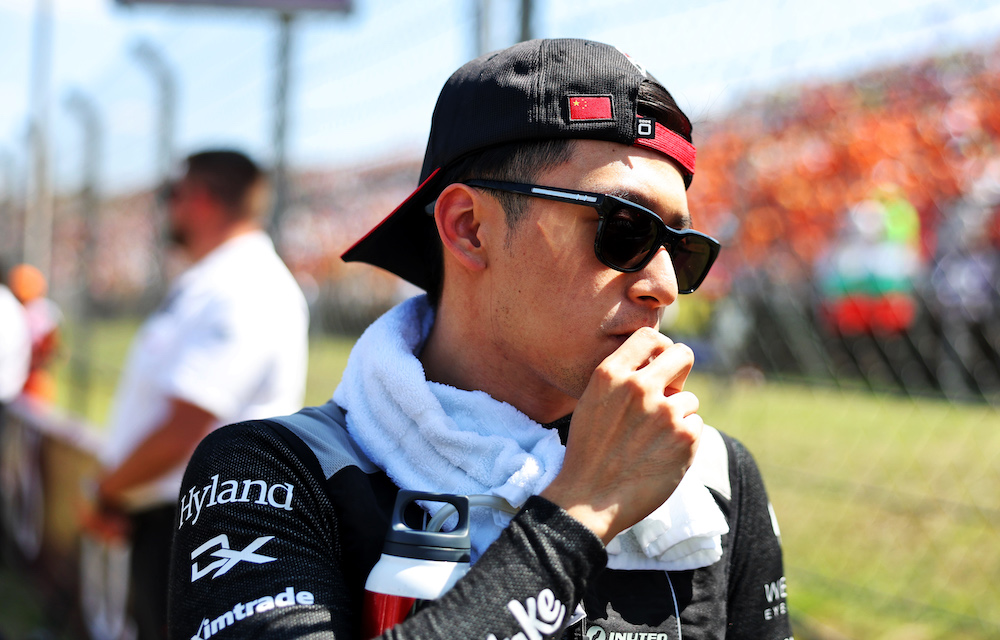 He said: "We are still investigating what went wrong there. It looks like something with the brake system strategy that caused a failsafe on the engine side.
"We're trying to understand how that would be triggered at that point. That means that we lost the start, the pull-away with Zhou, but also it had an effect on Valtteri [Bottas], who was just behind and lost three positions there and lost the rhythm and another three positions during lap one.
"The conclusion is at the end of lap one, we are P12 and P16, all the work we did yesterday pretty much gone and then trying to recover from there."
Typical! Do you think Zhou could've scored points without the bad start?